Watch a VIDEO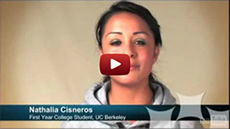 Nathalia shares how the Strong Interest Inventory® went beyond simply expanding her career options.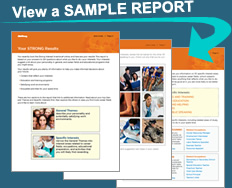 iStartStrong™ Report
Heightens students' self-awareness
Empower your students to identify and pursue a study and career path that aligns with their interests and personality.
Help more students in less time
The personalized, interactive, and easy-to-understand report format allows you to address the needs of your student population efficiently without sacrificing quality.
The gold standard of career exploration tools
Provides time-tested, research-validated insights based on the results from the most respected career assessment tool, the Strong Interest Inventory® assessment.